Shopping Basket
Your Basket is Empty
There was an error with PayPal
Click here to try again
Thank you for your business!
You should receive an order confirmation from Paypal shortly.
Exit Shopping Basket
THE STANTON INSTITUTE OF LEADERSHIP, LLC
LEADERSHIP TRAINING FOR LEADERS BY LEADERS
Leadership books, special events and workshops
www.TeamBuildingLeadership.org
| | |
| --- | --- |
| Posted on 18 October, 2014 at 14:50 | |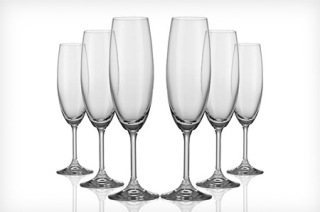 Five Ways to Lead Brilliantly
1. Embrace those who are unique. These teammates think differently than you and bring an element to the team that would be missing otherwise. Spend time getting to know them and casting the big picture for the team. Build a relationship of trust and respect for all the gifts on your team and watch your organization grow.
2. Discover how everyone operates, and who they really are. I call it learning each person on your team's personal philosophy, their power vision, goals, strategies and schedules. Then have them share with you how all of that fits into each of those areas for the organization. In many cases this will give the point person an idea of where to place the gift the person possesses.
3. Decide the highest and best use of each gift in your organization and clearly communicate that value to each person on your team. This one action eliminates the appearance of favoritism by letting all on the team know that they are valued, heard and useful. Any disconnects between where they want to be and where they are needed, could possibly be a timing issue, which can be communicated at that time. Many time leaders' loose great talent because these exchanges have been one sided.
4. Be sure you have "the talk" and make it positively about them and the team. If the leader talks about what the leader needs, then rejection is very likely. Leaders who know how to paint a big picture that includes everyone will watch the organization grow naturally, without the revolving door syndrome. The revolving door syndrome is when an organization adds three and loses two. Fall out will occur, but should not be constant.
5. Building teams is an ancient art, so learn to build it well. No man is an island and no man stands alone. Visionaries will see. Builders will build systems. Promoters will tell the story. Protectors will ensure that the message is consistent. Balancers will make sure the actions of the organization will make dollars and sense. A balanced team will make team leadership easy! You will lead brilliantly as you partner with all!
Categories: None
/